Director: Joseph Gaô Ramaka
Country: Senegal and France
Year: 2006
Running Time: 95 min.
Language: French and Wolof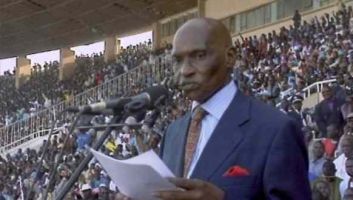 One shot on May 15, 1993 ended the life of Maître Babacar Sëye, the vice-president of Senegal's Constitutional Council. The reconstitution of this murder is at the heart of the first images of And if Latif Were Right, the latest documentary from Joe Gaô Ramaka. This film is an adaptation of the work of journalist Abdoulatif Coulibaly Wade; it is dedicated to Maître Babacar Sëye and the victims of the Joola shipwreck.